We're located at 17 First Street in Swanton, VT.
Champlain Insuring has been placing business with strong insurance carriers since 1985. Through our relationships with personal and commercial insurance carriers we are able to offer a full range of insurance policies such as: Homeowners, Mobilehome, Automobile, Recreational Vehicles, Business Owners, Commercial, Workers Compensation, Professional Liability, and Farms.
Homeowners
Mobilehome
Farms
Automobile
Recreational vehicles
Boats
Business Owners
Commercial
Workers Compensation
Professional Liability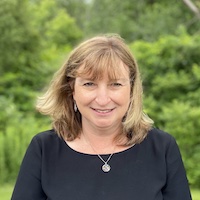 Annette Hannah, CPIW, joined the agency as principal in 2011. Annette has been in the business since 1985. Annette has a vast array of experience with personal insurance and commercial insurance. Her most recent position focused on workers compensation. Champlain Insuring is built on strong customer service and Annette is committed to this tradition.
Beth Morway, CPIW, CISR joined the agency in 2012. Beth started in the insurance industry in 1991 with a focus in personal lines. Beth enjoys providing her knowledge and expertise to service your insurance needs.
Karen E Laurie, joined the agency in 2015. Karen started in the insurance industry in 1985 with Nye Insurance and worked on personal and farm lines of business.  She has lived in Franklin County for most of her life.  Karen enjoys helping clients with their insurance needs.
Tiffani's insurance career began when she was a sophomore in high school, through a work study program, working at a small local agency filing paperwork and answering phones. Upon completion of high school she became licensed and has just recently has joined the team here at Titus Insurance.
Building strong relationships with her clients is important to her. She is committed to giving our clients the exceptional customer service they deserve, while making the insurance process as easy as possible.
Tiffani, her husband and 2 children currently reside in Franklin County.